MUTUAL AIR TOOK PLACE FROM
OCTOBER 2018-JULY 2019.
For six months, A network of bells placed in public locations throughout Oakland worked together to sonify global climate data and hyperlocal air-quality fluctuations across neighborhoods.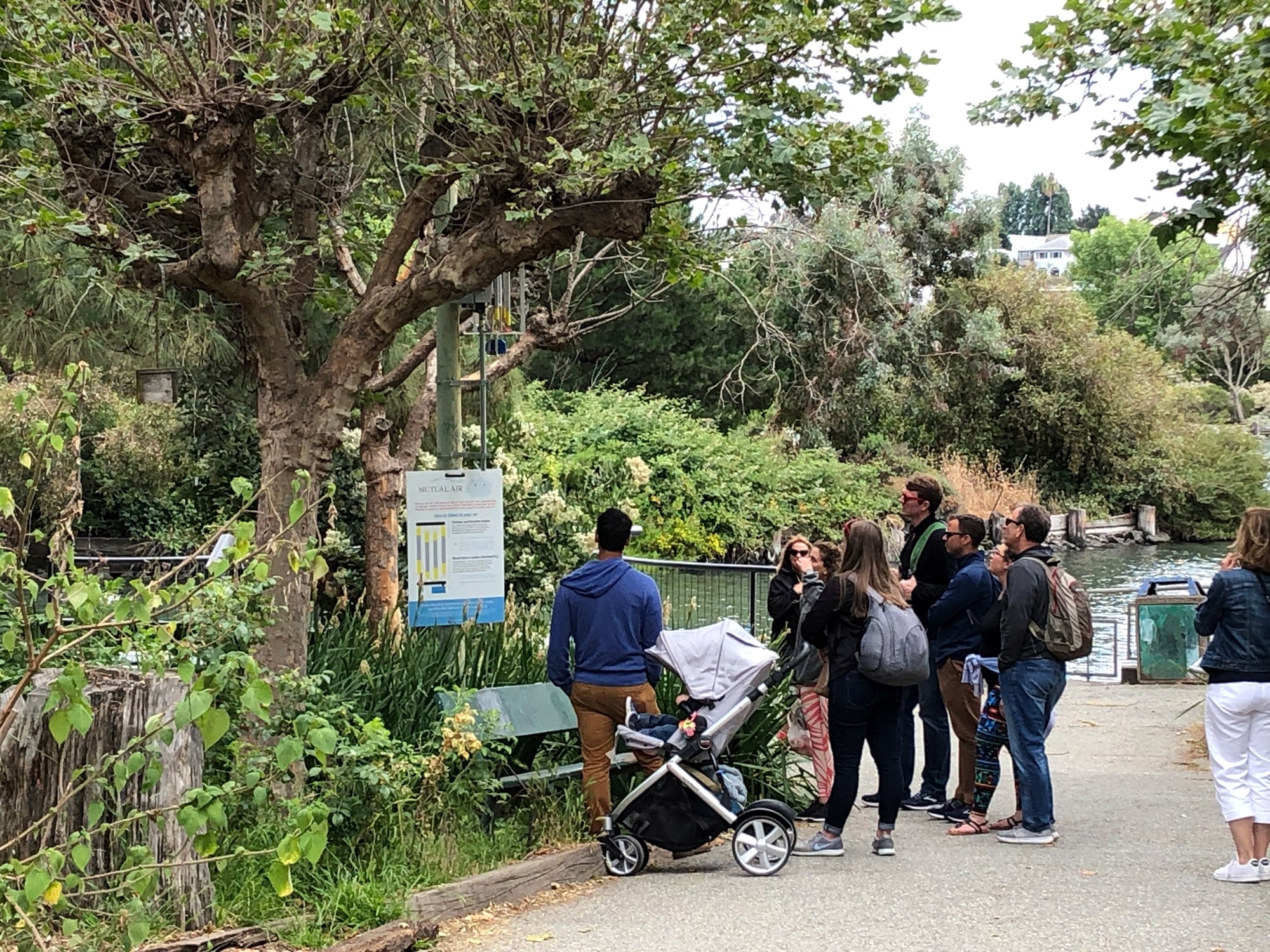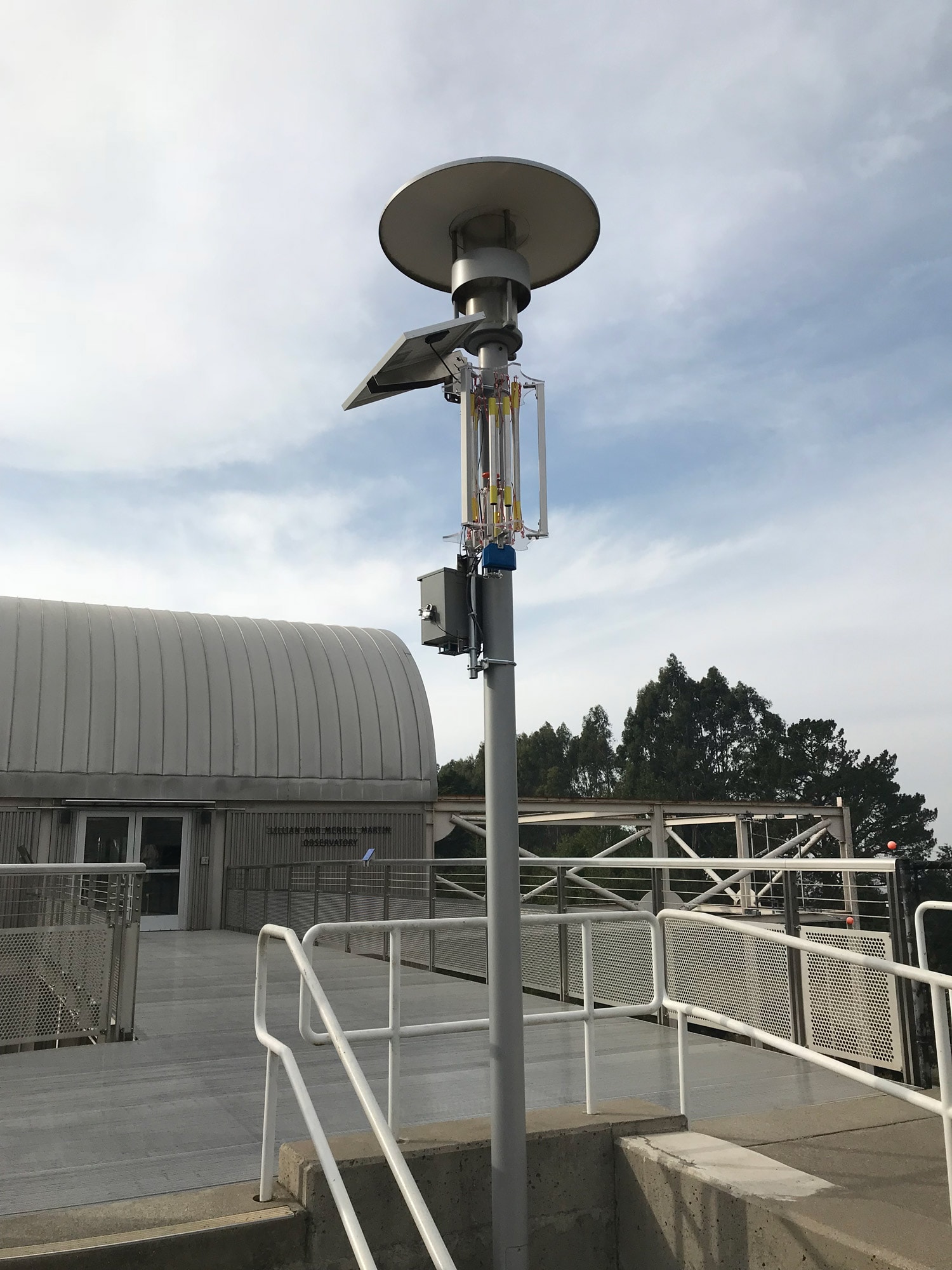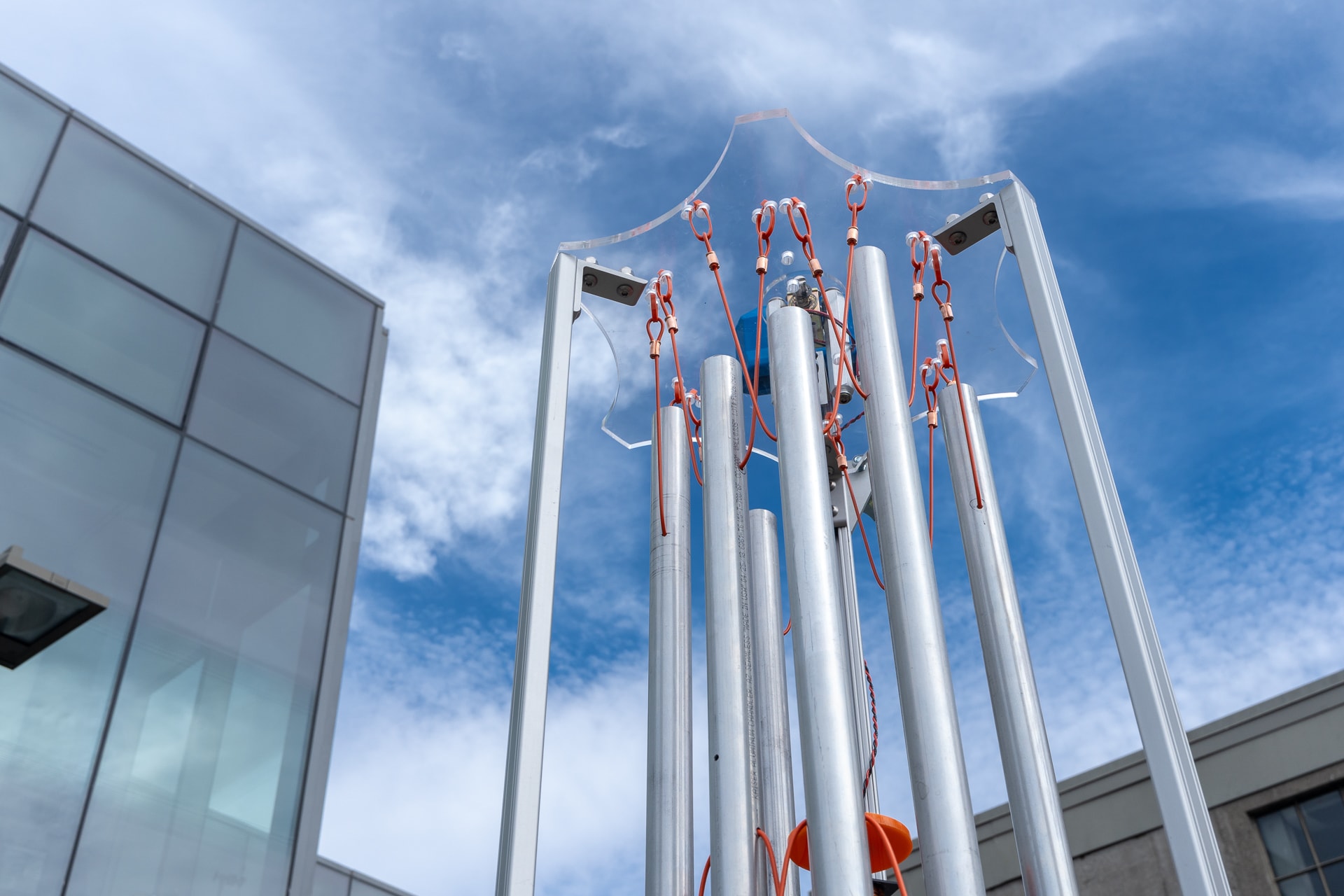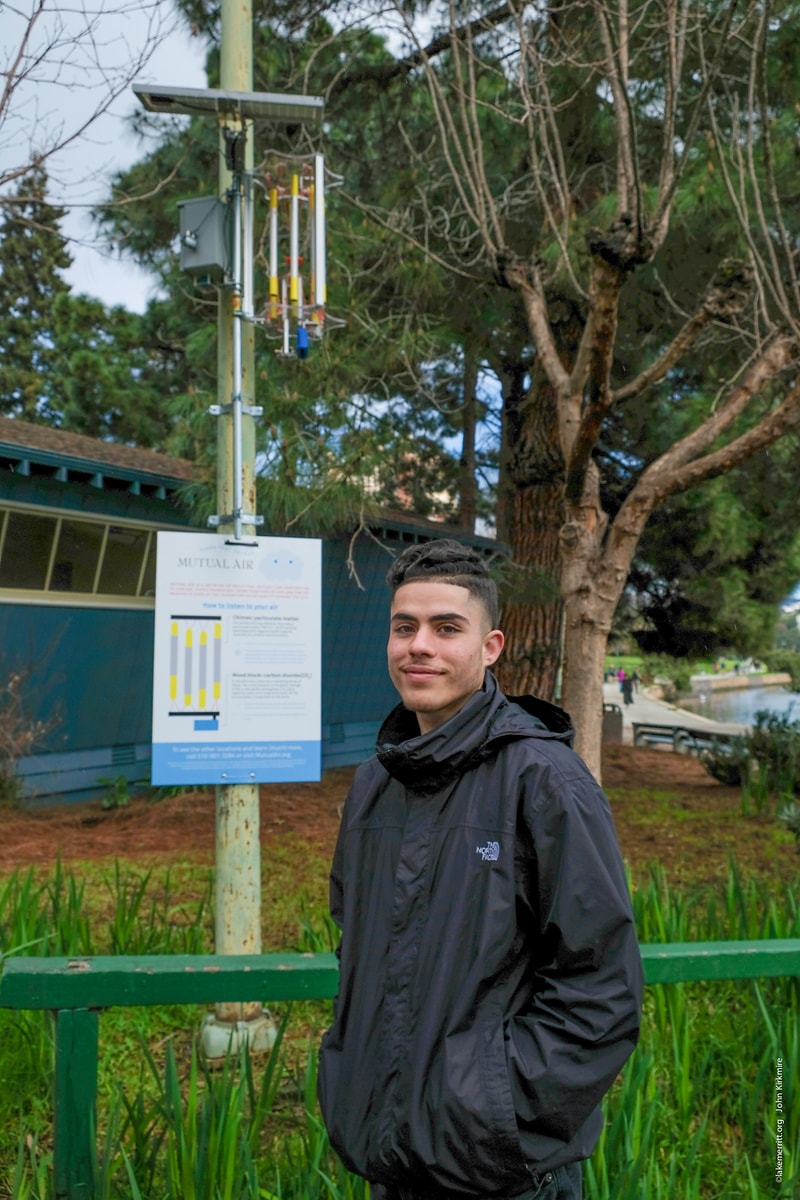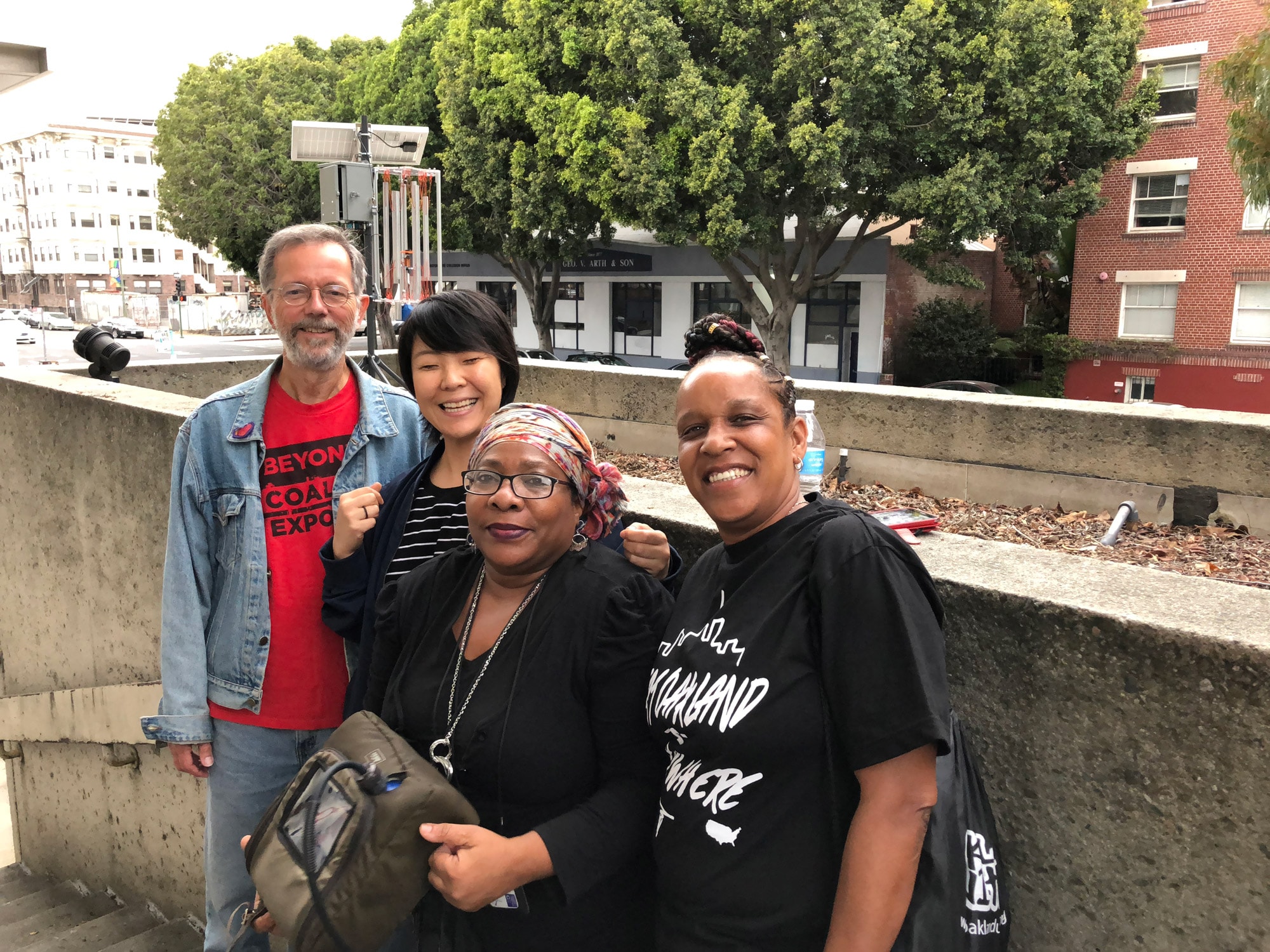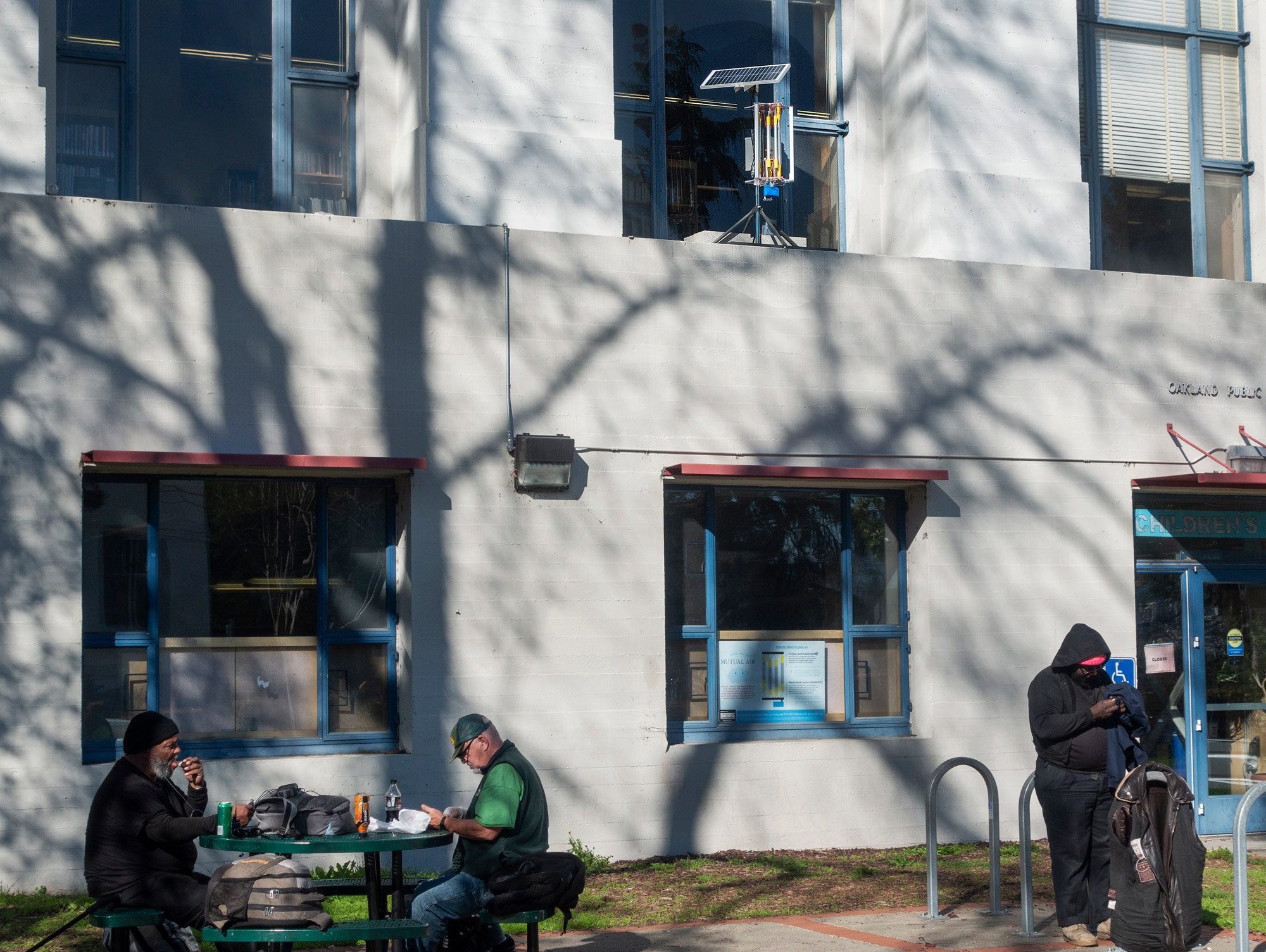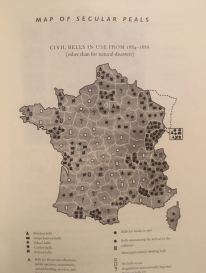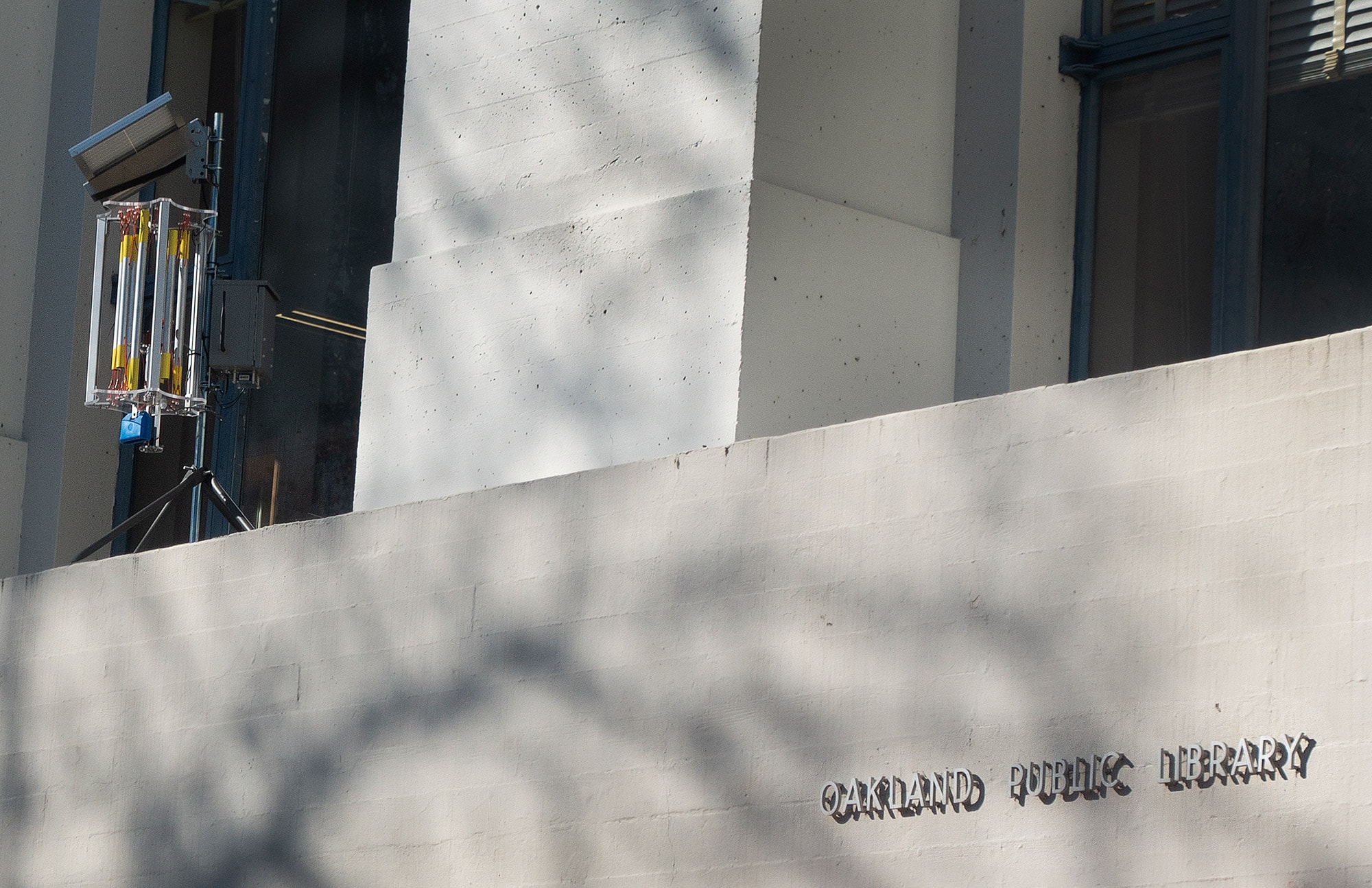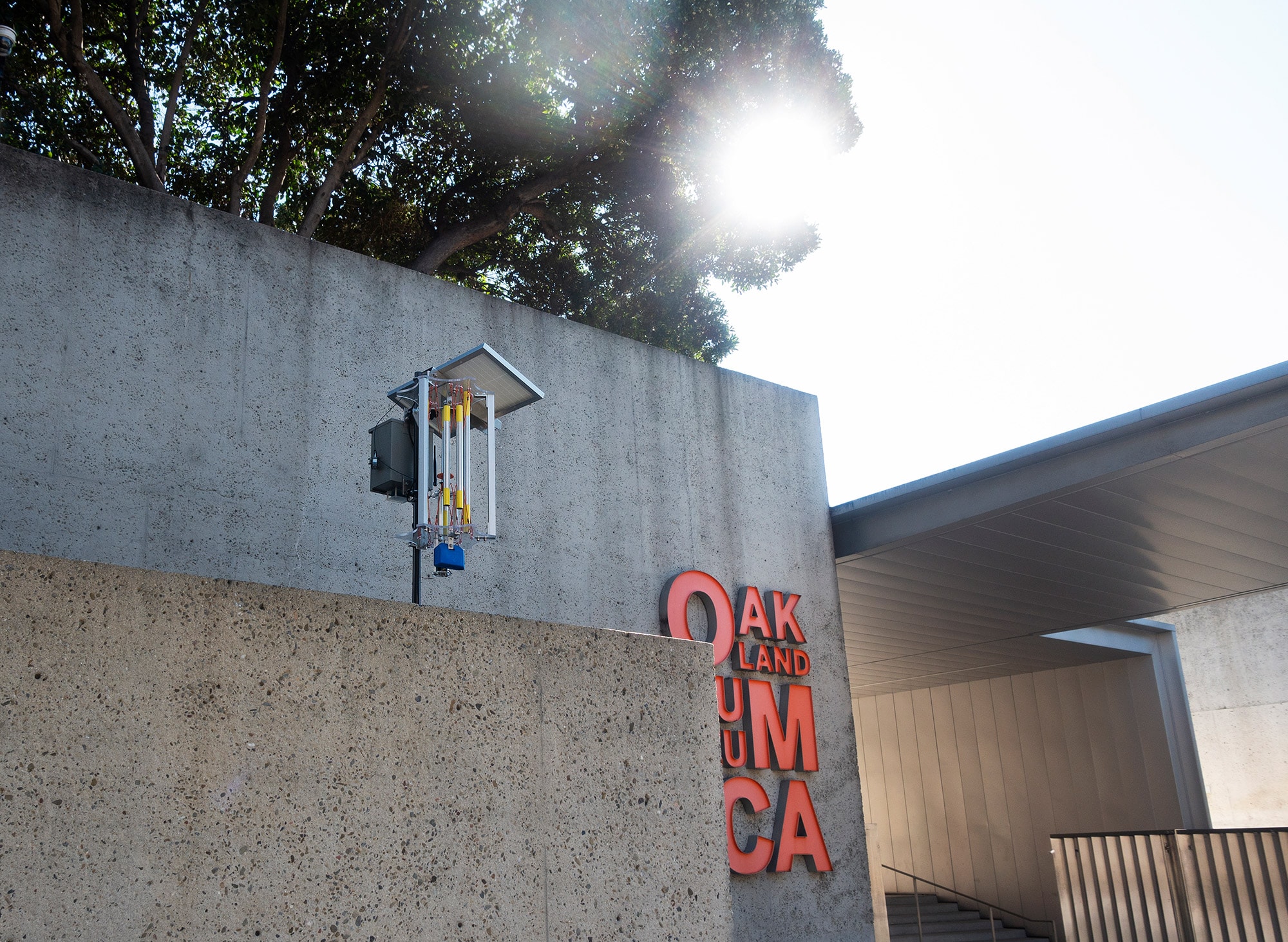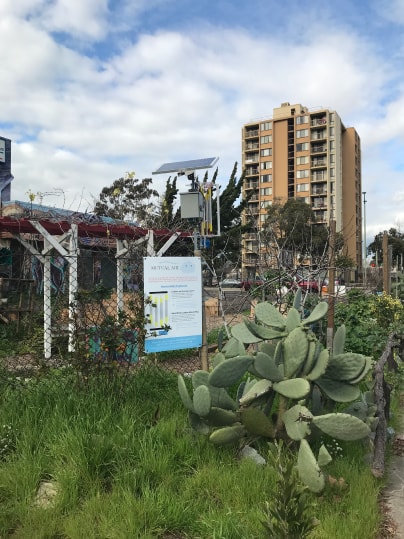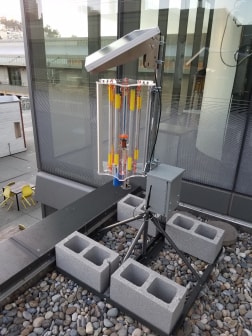 Volunteers agreed to host bells for a period of six months. The bells added an ambient information layer to the public sphere, asking us to notice how universally shared resources such as air reflect geographic and socioeconomic disparities. A few of these bells continue to operate at the Exploratorium, Chabot Space and Science Center, and in Lake Merrit Rotary Nature Club.